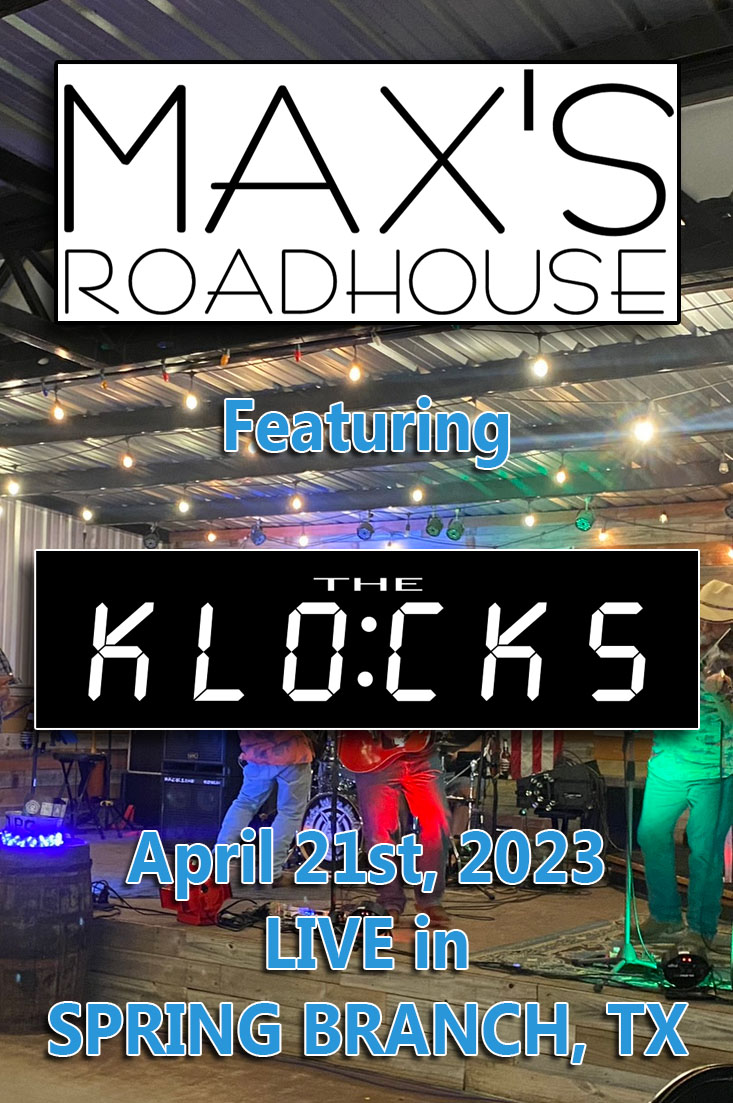 Time :
8:00 p.m. - 12:00 a.m.
Address :
5375 US-281, Spring Branch, TX 78070
MAX's ROADHOUSE 04/21/2023
Spring Branch, Texas
The KLOCKS first appearance at this venue was a very cold and rainy night. Sounds like a song title, right? Anyway, we had a small turnout and there are a few possible reasons why, including the weather, such as the show was only announced and booked five days prior to the event itself. The appearance happened to be Easter weekend as well but it spite of it all, the people that did attend had a great time as did the staff and Management and Ownership. They we're very pleased and so they have asked us for more dates and we are giving them as many as we can because we believe in this venue. Toward that end, the band will be making it's next appearance April 21st, 2023. Please come out and spend some time with us and one of the best bar staff personnel in a long time – Max's Roadhouse.
"Come Up & Say Hi."