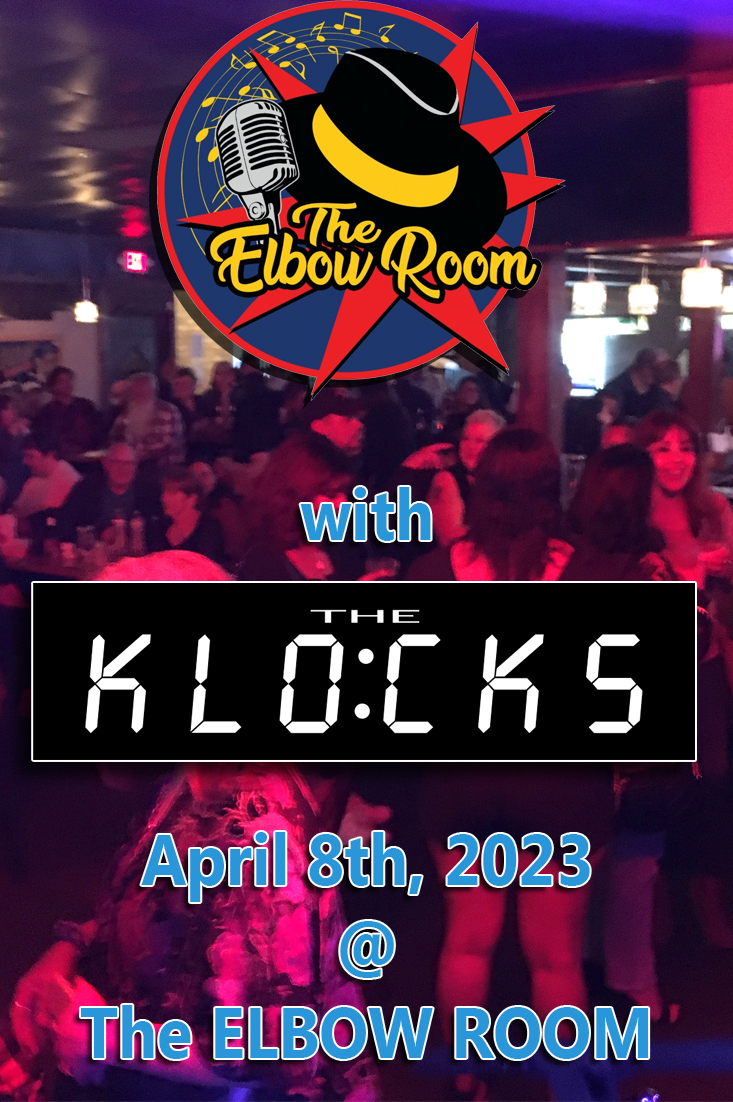 Time :
9:30 p.m. - 1:30 a.m.
Address :
10730 Perrin Beitel, San Antonio, TX 78217
The Elbow Room
San Antonio, Texas
The KLOCKS are returning to The Elbow Room. We are calling out all our fans to show up in force and join us for a night of fun with our good friend Mike Belcher who used to be a bartender at the old Sherlock's Pub and now is a superstar owner of three different Bars including The ELBOW ROOM.