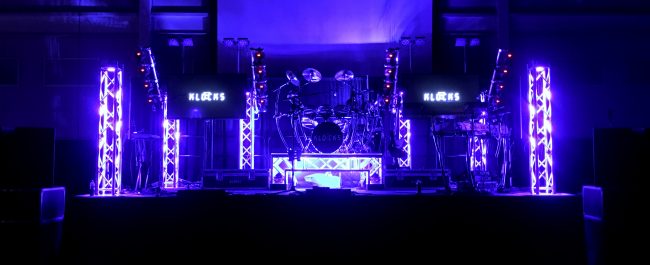 "SMILING FACES & HELPING HANDS"
Well, first of all I must apologize for the extra amount of time it has taken for me to write this article. Those of you who know me know that I am a very busy bee! That having been said, there are an elite few people that know a little more than the average fan knows about the band. I figure this is as good an opportunity as any to introduce our friends. They're not in any particular order, just listed off as a group of awesome people.
Mitch Hicks is the first to come to mind. This bachelor is a prize to be sought. At any given time that 'the Krew' might need a helping hand in OKC, Mitch is always around. A place to crash to setup or tear down, he never hesitates to help us out! Thanks brotha!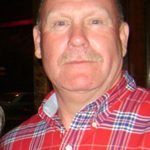 I have met some pretty amazing people. It has been a pleasure thus far working with such great people!
While in OKC, we'll head across town to some awesome friends, Mike and Rhonda Manning, have been very generous in providing a place for a few of the other guys in the band, to sleep as well as the occasional brunch to get the band and our friends together. The feeling of spending time together outside of a hotel and off stage with people we care for is like no other. Thanks as well guys.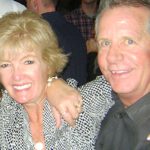 Lisa Garcia also comes to mind here in OKC. My "Aunt Lisa" is always willing to drive and go out of her way for the band. Even offering her hair services to us, Lisa is a fun-loving person with an always positive attitude. You may see her from time to time adding a little percussion and backup vocals to our shows!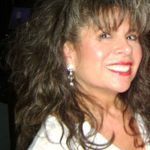 Here in OKC we have some friends that love even just keeping our company. Lenny, Ana, Jana, Rick & Jan, Jill, Jennifer, Sean, Christine, Rebeckah and ALL our other friends, thank you for your support to our organization.

As we move on a few hours from Oklahoma City, we'll make a pit top in Fort Smith, Arkansas. Dave Gonzales, friend, family and HUGE HELP, is the first of a few that come to mind. Dave is actually our drummer Mack's as well as our lighting engineer Steve's cousin. He is quick to hop right out there and help us setup and tear down. Dave and his girls are always around and have even welcomed us as a part of their own family, extending a luncheon invite as well as a place for us to sleep! Thanks guys!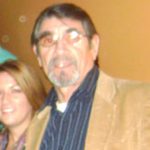 David and Angela Young are amidst the elite few. Those of you who don't know, David is a Marshall! He and his wife are always at our shows whenever possible and always willing to lend a helping hand. Even a personal escort from the airport when a band mate was running late! Dave also retains our band for the annual Fort Smith Fallen Officer's Memorial Fund Fundraiser annually. A business partnership that has definitely turned into a lifelong friendship to us.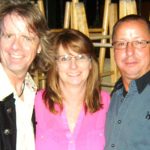 Whenever we are in The Fort, we almost ALWAYS stop in at Pappa's Pizza. Here we find a bar staff as well as an owner that tend to treat us like ROYALTY! Bill and his awesome staff are always glad to see us and usually want to hang out with us before and even after a hard day of work. You guys' ROCK!!
As we head closer to home, Plano will be our first stop in the DFW area. Ed and Patti Traupman. They are a couple who have literally housed the entire band for a few days at a time many times. It's been a while since we have seen them, and we do miss them, but they are always ready and willing to help out the band. They even know the setup and tear down procedures we have. Talk about dynamic duo!
Another awesome duo we are great friends with who live in the Fort Worth area is David & Trisha Hilario. These newlyweds are usually around our shows as well as ready to house a few of the guys when we are passing through. You may see David roaming around with our band camera or rolling a case or 2 around. This ex-marine is a "Purple Heart" recipient and a great friend. Thanks, guys, for always being there.
On the south side of Fort Worth, we are always glad to see this couple. Dave and Cilia have, always welcomed the band into their home when we r in the area for 2 nights. Dave is also a War Veteran who enjoys the sounds of the band swell as our company. Mama, as he calls her, is always cooking us her home-made recipes. And when we stop in, talk about leaving full. You better come hungry, cuz you're guaranteed to leave happy….and heavier LOL!

The last stop on my list is in Houston, Texas. Gordon and Terry Hughes are longtime friends of the band who are actually often found in OKC with friends of ours. They fly up periodically to see us since we rarely go to Houston, but WHEN we are in the area, they welcome us with open arms into their home. They are a couple of great people as well and we cherish them as we do ALL our friends.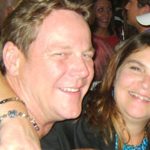 So, there you have a little insight into our circle of friends. If I've skipped anyone, don't think it was done intentionally. In the 6 years I have worked for this organization, I have met some pretty amazing people. It has been a pleasure thus far working with such great people! As we wind down the Season of being grateful and giving, I hope these people as well as all our other friends know we appreciate them and all they give and do for us.
Miguel Rodriguez